CREATIVITY FOR INDIVIDUALS, GROUPS ,CARE HOMES, SCHOOLS ETC
MEET CHIARA AND JADE TWO OF OUR CREATIVE TEAM
---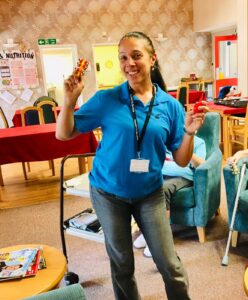 Chiara loves to sing and dance, she leads percussion sessions, encourages singalongs, gets people travelling around the world with music and reliving lots of memories. Chiara feels she has achieved if at least one of her group gets up to dance! Chiara is also extremely creative leading sessions in clay and pasta, design, painting, drawing and anything arty or creative.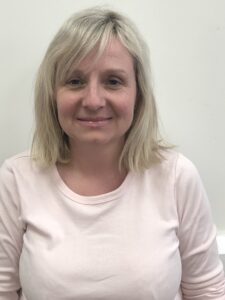 Although Jade is keen to learn and develop her skills in dance and music, she is currently concentrating on planning and delivering creative sessions.
All of our sessions can be 1:1 or in groups. As funding is always an issue, we aim to produce some things that can be sold by care homes etc in order that the service can continue. Our sessions are aimed to cover all age ranges and abilities.
We offer special discounted rates for long term bookings (5 weeks or over). Please contact Julie or Kate on 02497998414 for more information.